End of the Year Book Club Book Trailer Project 2017 (Please click to access.)
---
Discovery Education (Instructional Videos and more.)
To sign in, please use your regular username and password for computer logins.
---
SCDiscus.org: South Carolina's virtual, online library for kindergarten through College.
Please see your librarian for the username and password for home use.
---
For Gale eBooks access, please click here. These books are non-fiction and research books.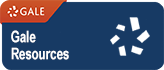 For the password, please see your librarian.
---
Gale Testing & Education Reference Center
For the password, please see your librarian.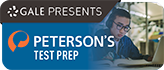 ---
For AC Flora's audio and ebook collection, please refer to this link:
Students will use their regular computer student logins to access this service.
We have over 300 audiobooks and eBooks in Destiny.
---
If a student goes to the Richland Library website and logs in with their student ID, they can print a copy of their library card.

• Go to the top right of the website and click VIEW MY ACCOUNT
• Type in the LIBRARY CARD # (student id) and PIN (last four digits of phone #) on the left side of the website
• Click the VIEW MY ACCOUNT button at the top right of the page again
• Click REPRINT MY LIBRARY CARD
• You should see a card with the student ID that can be printed and carried by the student if needed.
---
With Richland County Library, students can access Overdrive and Hoopla for audio books:
(Students will use their Richland County Library Cards to access Overdrive.)
---