From the Principal
Greetings Staff, Parents, and Community,
I am truly honored and excited to serve you and the community as Principal of Arden Elementary School for the 2023-2024 school year. Our team is working diligently over the next few weeks to prepare for our scholars. While the 2022-2023 school year was an exciting year, we still have room for growth to occur and starting the first week of school our scholars will be informed of our expectations for learning. To make this happen throughout the year,we need your support and cooperation to move the academic needle a little further. Here are a few ways to help now and during the year:
Ensure that your child reads daily for at least 20-30 minutes.
Ensure that your child works on math facts (addition, subtraction, multiplication and division) daily.
Participate in school-based events (SIC, PTA/PTO, curriculum nights, etc).
Communicate with your scholar's teacher consistently about additional ways to support your child.
As Principal, it is an expectation that we will maintain the focus on learning for both students and staff. My desire and goal is that students, staff, parents and the community will continue to be partners in the learning process. Let's keep the main thing, the main thing....academic improvement! Our goals for the 2023-2024 school year will be:
Focus on attendance to improve student learning outcomes.
Implementation of Visible Learning tenets for students and staff.
Literacy/Writing embedded with Visible Learning practices.
Mathematics embedded with Visible Learning practices.
Our doors are always open and you are always welcome. Again, I am grateful to be a part of this awesome staff, school and community. We will continue to be "One Community.....Every Student A Powerful Learner!" If you have any questions or concerns, please do not hesitate to contact me at the school. I can be reached at timothy.blackwell@richlandone.org or 803.735.3400.
Sincerely,
Dr. Blackwell, Principal
We are Arden Elementary, a leader in transforming lives through education, empowering all students to achieve their potential and dreams.

---
Beagle Character Trait
Children who learn character traits have better success in relationships both at school and outside of school. They learn to be more forgiving, responsible, caring, and compassionate. They also learn how to cope with others, to tolerate different viewpoints, and to respect the needs of others.
December - Problem-Solving: To seek solutions
---
---
---
---
---
Arden's School Supply Link
---
---
---
Please Join Arden's School Improvement Council
We need to hear from you.
School Improvement Council Manual
---
---
Communication Protocol


---
---
---
Community Events
---
Certified Employee of the Month
The Certified Employee for November is Tiasia Powell.
Pictured: Ms. Powell and Mrs. Stephney
---
Classified Employee of the Month
The Classified Employee for November is Angela Wynn.
Pictured: Ms. Wynn and Mrs. Stephney
---
Classified Employee of the Year
2023/2024 Classified Employee of the Year, Ms. Elizabeth Foust. Pictured with Mrs. L Kelly, Ms. K Pardue, Mr. K Irby, Mr. C Holloway, Mrs. C Jenkins, and Mrs. S Stephney
---
Reporting a student absence is as easy as filling out the online form by clicking here.
---
"We Can Read" Home School Literacy Initiative
Arden Elementary and Title I have teamed up to provide families with books parents and students can read together to support Family Literacy. Research shows that children surrounded by print materials are better readers and more successful in school. Please take advantage of this program by contacting the school for books you can enjoy with your student(s). Don't forget your Reading Log also.
---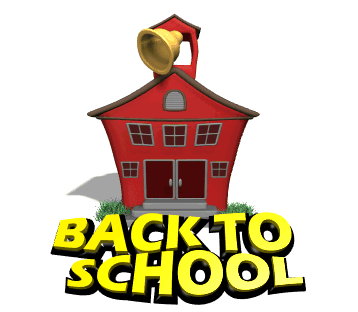 Parents, will your child be attending Arden Elementary School for the 2023-2024 school year? If so, you must complete the Returning Student Enrollment Verification. The online vehicle for re-enrollment is Power School.
Click Here to understand and access the process of enrollment verification.

Information about transfers is available on the District website.

Enrollment of students NEW to the District is a different process and instructions can be found on this link: New Student Online Registration.
---
2023-2024 Early Dismissal Times
Elementary School Dismissal 11:00 am
Middle School Dismissal 12:00 pm
High School Dismissal 11:15 am
---
---
---