From the Principal
Greetings Staff, Parents, and Community,
I am truly honored and excited to serve you and the community as Principal of Arden Elementary School for the 2022-2023 school term. We have completed two quarters of the 2022-2023 school year with our scholars. We are working diligently during the 3rd marking period and ask that you continue to speak with your child/children about the importance of being at school. We have so much to celebrate this year. However, we still have room for growth to occur. To make this happen,we need your support and cooperation to move the academic needle a little further. Here are a few ways to help us meet our goal(s):
Ensure that your child is in school daily.
Provide opportunities for your scholar to read daily.
Provide a quiet space for students to complete their homework.
Communicate with your scholar's teacher about his/her academic progress.
As Principal, it is an expectation that we will maintain the focus on learning for both students and staff. My desire and goal is that students, staff, parents and the community will continue to be partners in the learning process. Let's keep the main thing, the main thing....academic improvement!
Arden Elementary has some wonderful students, staff and parents! I truly believe in focusing on the positive and redirecting the negative. As we continue into the 2022-2023 school year, let's embrace it with Richland School District One's direction of transforming lives through education while ensuring that they are productive citizens within our changing world.
Our doors are always open and you are always welcome. Again, I am grateful to be a part of this awesome staff, school and community. We will continue to be "One Community…..Serving, Supporting and Strengthening Each Other!" If you have any questions or concerns, please do not hesitate to contact me at the school. I can be reached at timothy.blackwell@richlandone.org or 803.735.3400.
Sincerely,
Dr. Blackwell, Principal
We are Arden Elementary, a leader in transforming lives through education, empowering all students to achieve their potential and dreams.

---
Beagle Character Trait
February---- Caring: to demonstrate concern through kindness and acceptance while meeting the needs of self and others.
---
---
ACCESS Testing for ELLs Calendar
---
Congratulations Corner!
Teacher of the Year
2023/2024 Teacher of the Year, Ms. Hannah Wehrmann, Fourth Grade, pictured with Ms. Stephney, Assistant Principal, and Dr. Blackwell, Principal
Classified Employee of the Year
Coming soon
Teacher of the Month
February Teacher of the Month, Ms. Walters, Fifth Grade, pictured with Dr. Blackwell, Principal, and Ms. Stephney, Assistant Principal.
Classified Employee of the Month
February Classified Employee of the Month, Ms. Foust, Third Grade Instructional Assistant, pictured with Ms. Stephney, Assistant Principal.
Recently Certified
Mrs. Legette, Third Grade Teacher, recently completed the requirements for certification.
---
Reporting a student absence is as easy as filling out the online form by clicking here.
---
Richland One Looking for Male Volunteers to Serve as R1 CHAMPS!
Richland One is looking for volunteers for a new initiative designed to place more positive male role models on school campuses and help staff empower, inspire and encourage students to achieve their full potential.
R1 CHAMPS (Caring Hearts Making Positive Shifts) volunteers will provide an additional adult presence and an "extra set of eyes" on campuses during the school day. They will greet students at the beginning of the day and assist staff during dismissal; monitor the halls during class changes and help ensure that students report to their classes on time; and assist staff during school assemblies and special events. Volunteers will wear R1 CHAMPS shirts that identify them to students, staff and visitors.
R1 CHAMPS is open to any adult male who wants to volunteer their time to serve Richland One schools. Volunteers must undergo a South Carolina Law Enforcement Division (SLED) background check and a Department of Social Services (DSS) Child Abuse Registry check.
For more information about R1 CHAMPS, contact Kerry Abel, Richland One's dropout prevention coordinator, at 803-231-7182, 803-553-0072 or kerry.abel@richlandone.org.
---
"We Can Read" Home School Literacy Initiative
Arden Elementary and Title I have teamed up to provide families with books parents and students can read together to support Family Literacy. Research shows that children surrounded by print materials are better readers and more successful in school. Please take advantage of this program by contacting the school for books you can enjoy with your student(s). Don't forget your Reading Log also.
---
Parent Institute Literacy Newsletter
---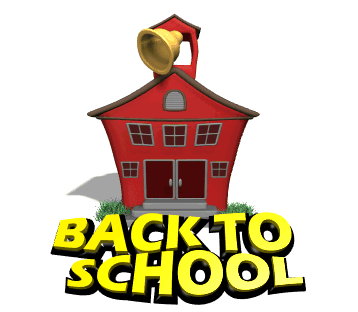 Parents, will your child be attending Arden Elementary School for the 2022-2023 school year? If so, you must complete the Returning Student Enrollment Verification. The online vehicle for re-enrollment is Power School.
Click Here to understand and access the process of enrollment verification.

Information about transfers is available on the District websitewebsite .

Enrollment of students NEW to the District is a different process and instructions can be found on this link: New Student Online Registration.
---
2022-2023 Early Dismissal Times
Elementary School Dismissal 11:00 am
Middle School Dismissal 12:00 pm
High School Dismissal 11:15 am
---
---
---