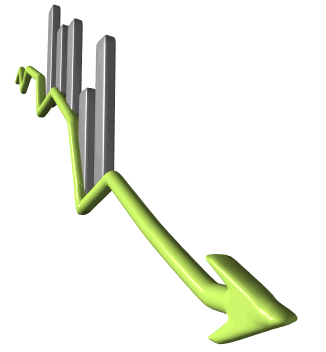 IMPORTANT INFORMATION
As of April 22, 2020
Governor Henry McMaster and State Superintendent of Education Molly Spearman have announced that schools statewide will remain closed for the rest of the school year.
IMPORTANT CHANGE:
Locker pick-up materials schedule change:
6th (rest of grade)/7th grade will be Thursday, May 28
8th grade will be Friday, May 29
8:00 - 12:00pm
and
and
Laptop Return and Materials Pick-up: click week of June 8 for details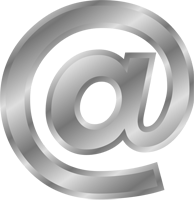 School Closure Questions
Click here: Frequently Asked Questions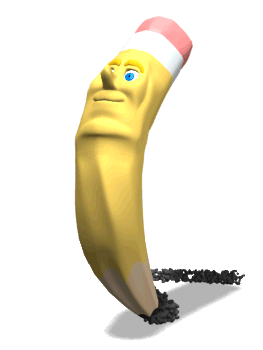 Elective Course Selection Form
Hand is making plans for the upcoming year!
Current and Future Hand Students
Hand is going virtual! We will be completing elective course selections online through Microsoft Forms. The Course Selection form (links are located at the bottom of this letter) is being shared with you so you and your student may review and select electives for next year. Please indicate your choices on the form to ensure requests are taken into consideration when building your student's schedule for next year. Click Course Form to complete the request form.
8th grade Students Only- Dreher Dance Audition Information
Click Dance to access forms.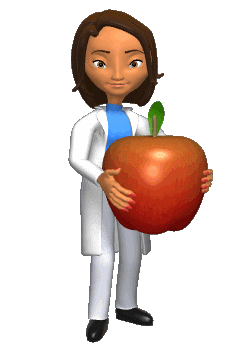 HELLO FROM THE HAND STAFF
Click the Link or Copy into new page and Turn your Volume UP!!! ‌
https://drive.google.com/open?id=1pkR1SbIn2SJPhNgr4q34_f5EGgDKLhRo
Teacher Appreciation Week
On behalf of Dr. Green and the admin team, we would like to recognize and celebrate all of the teachers this week!
Here is a video for you...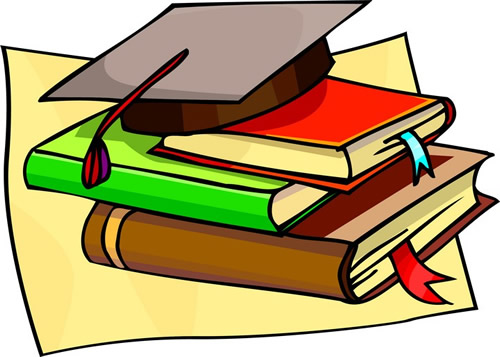 Weekly Assignment Schedule
Click: Successful eLearning Tips for Students and Parents
Special Video- Click Message 1 and Message 2 and Message 3 from Grade-Level Assistant Principals
Students please check the Hand Spring 2020 Edmodo page. Search the post from Ms. Fletcher - May 11 at 8:35am to locate end of school year information
May 18 - May 28: Make-up/Catch-up Days (except any high school credit course- receiving new assignments)
- Students should use this time to complete ANY assignments
- Continue to check your teachers TEAMS/EDMODO pages for regular updates
Review EACH link and attachment:
- Paper assignment returning schedule
- Revised Locker materials/instructment schedule
- Laptop return and materials return/pick-up schedule
- Elective course sign form for rising 7th and 8th grade students- complete ASAP
- Rising 9th grade- Dreher Summer Reading Information
- AP video #3
‌PSA: students encourage your parents/guardians to complete the 2020 Census at https://my2020census.gov/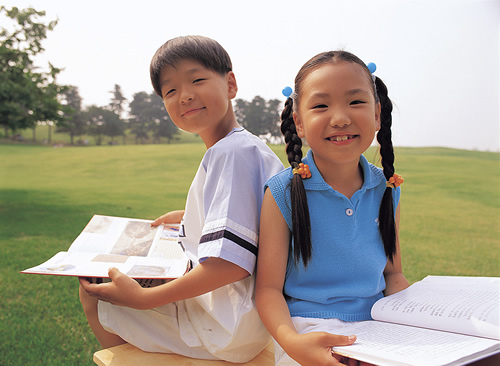 YEARBOOK UPDATE
2020 Hand Yearbooks will be arriving within the next few weeks. If you have already purchased a yearbook, stay tuned for more information about yearbook distribution.
If you have not purchased a yearbook yet, it's not too late. Simply visit yearbookforever.com to purchase yours today!
If you have any questions, feel free to email Mrs. Bryant at katherine.bryant@richlandone.org.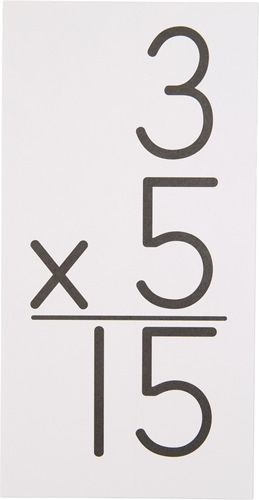 Click ALEKS Summer Challenge to learn how you can earn prizes while working on our math skills!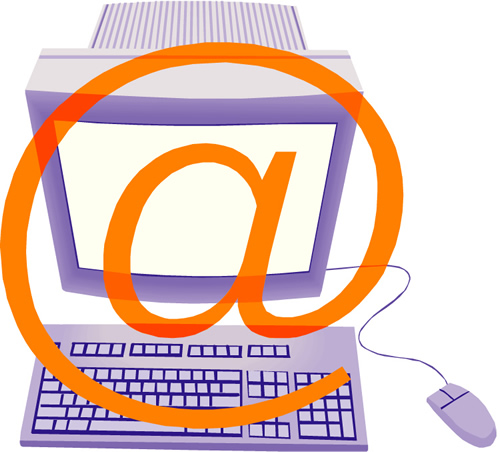 Having issues with your laptop?? Contact R1's IT department....
The Information Technology (IT) Department will provide technical support to all staff, students, and parents of Richland School District 1 on eLearning Days. The IT Support Team can be reached by calling 803-231-7436. This number will be active Monday through Friday from the hours of 7 a.m. to 5 p.m.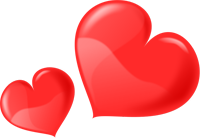 HMS Counseling Center
The Counseling Department is so excited about connecting with our students and offer social/emotional and academic support during this time. Therefore, we have created a 'HMS Counseling Center' on Edmodo. Click here for more information.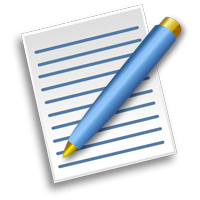 Need to Access e-Learning assignments and resources
Click here for Edmodo Direction Sheet. Then download the assignments to your laptop so the work can be accessed off-line. Click here for New e-Learning Work Plan. Click here for Student Email Directions. Click R1 student resources for free resources. Click here for Destiny eBooks directions on R1 student resource link: sign-in using student ID number and birthday (ex:012369) locate Hand, search for a book to digitally checkout and enjoy reading! Free Company Resources - 70 pages worth of resources and https://www.scdiscus.org/.
Contact canisha.fletcher@richlandone.org if you have questions or concerns.
Virtual Hard Copy Submissions: How to create PDFs using your celluar device
iPhone users: go to "Notes" and click the camera button.
It will ask if you want to scan a document.
Lay out the pages you want to scan and it will save them all as a PDF file! You can scan multiple pages into one PDF file. If you need to scan more than one document, you will select ready for next scan. Once you have completed scanning all of your documents, click save.
Click the download at the top of the screen. It will give you options to send the PDF document via email.
After creating the PDF, you can email the document directly to your teacher!
Android users: take a picture of your document with the camera.
Go into your Photos and find the picture of the image. You can crop and rotate the image so that any background is trimmed off the image.
Click on the 3-dot menu and go to the "Print" option.
When asked to select a printer, choose "Save as PDF"
Click on the PDF button , then "Save"
You can now find the PDF file in Downloads (or Files).
After creating the PDF, you can email it directly to your teacher!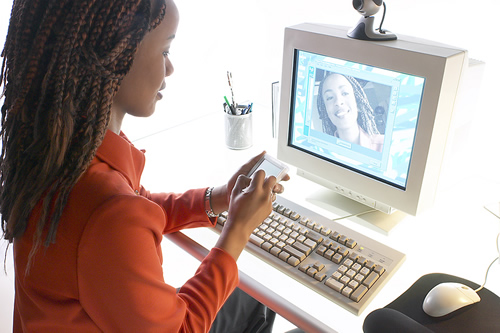 Need WiFi....
~ Contact Spectrum offering students free internet amid COVID-19 school closures: To enroll in the program, call 1-844-488-8395
~ Starting March 26, Richland One will use Wi-Fi-equipped buses to help provide Internet access to students while schools are closed. Each day from 10:00 am - 1:00 pm. Click R1 WiFi Buses for more details.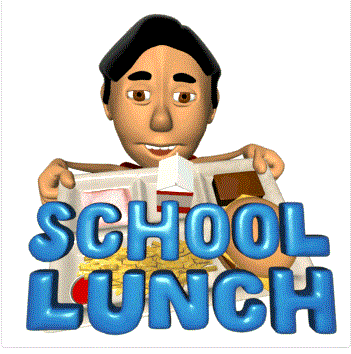 Free Breakfast and Lunch Sites
Richland One will provide free breakfast and lunch for students while schools are closed, starting Monday, March 16. Breakfast will be available for pick-up from 8:30-10:30 a.m., and lunch will be available for pick-up from 12:30-2:30 p.m. at the following sites: Carver-Lyon, Rosewood and Webber elementary schools; Southeast and St. Andrews middle schools; Eau Claire, Lower Richland and A.C. Flora high schools, The Colony Apartments, Bayberry Mews Apartments, and North Pointe Estates Apartments. Click for Site Addresses.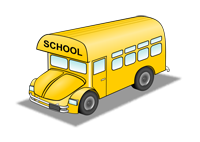 Limited Transporation for Free Breakfast and Lunch
Please contact the school at canisha.fletcher@richlandone.org, if there are students who are not able to get to meals because parents are at work or have transportation issues. The following information is needed:

Student name, Address, and Bus number.
UPDATED
News from the Nurse
Students and Families,
As you are very aware over the past few weeks, many things have changed within our community. Not only are we having school at home, but we are limited to where we can go and who we can see. All of this has been extremely challenging for most people; however, it is the only way we currently have to keep our families and communities healthy as we battle COVID-19.
Experts around the world are working to learn more about this new virus and develop medications for treatment. Currently, there is NO medication to prevent or cure COVID-19. This is why we have resorted to lifestyle changes. These changes can help slow the spread of the virus within our community. By slowing the spread of this virus, this allows experts around the world more time to learn about COVID-19, and it reduces the chance of our hospitals being bombarded with sick patients. If we can slow the spread of the virus, then hopefully patients can receive the care they need from the hospitals as they get sick.
The Center for Disease Control and Prevention has made recommendations that we all can do within our community to help slow the spread of COVID-19.
Wash your hands often with soap and water for at least 20 seconds. If soap and water are not available, use a hand sanitizer that contains 60% alcohol. https://www.cdc.gov/handwashing/when-how-handwashing.html
Avoid Close Contact with Others. Stay home as much as possible. If you have to go out, make sure you maintain a minimum of 6 feet from others. It has been shown that people can spread the disease even without symptoms.
Cover your mouth and nose with a cloth face cover when around others. Everyone should wear a cloth face covering when they have to go out in public, for example to the grocery store or to pick up other necessities (Cloth face coverings should not be placed on young children under age 2, anyone who has trouble breathing, or is unconscious, incapacitated or otherwise unable to remove the mask without assistance). The cloth face cover is meant to protect other people in case you are infected. Do NOT use a facemask meant for a healthcare worker. Go to https://www.cdc.gov/coronavirus/2019-ncov/prevent-getting-sick/diy-cloth-face-coverings.html for instructions on how to make a face cover at home.
Cover coughs and sneezes. Remember to use a tissue or your elbow to cover your coughs and sneezes. Always wash your hands afterwards and throw the tissue away.
Clean and disinfect surfaces daily. This includes tables, doorknobs, light switches, countertops, handles, desks, phones, keyboards, toilets, faucets, and sinks. Go to https://www.cdc.gov/coronavirus/2019-ncov/prevent-getting-sick/cleaning-disinfection.html for a complete guide on how to disinfect.
Remember that we are a part of the same community, and we are all working together to make it the best it can be and safe for each other. We are all in this together!
If I can be of any help, please do not hesitate to reach out. Take care of yourselves and your families.
Most Sincerely,
Katherine Owens BSN, RN
Katherine.Owens@Richlandone.org
Online Resources for Parents and Students at Home
To view in English
https://higherlogicdownload.s3.amazonaws.com/NASN/3870c72d-fff9-4ed7-833f-215de278d256/UploadedImages/PDFs/03252020_NASP_NASN_COVID-19_parent_handout.pdf
Spanish
https://higherlogicdownload.s3.amazonaws.com/NASN/3870c72d-fff9-4ed7-833f-215de278d256/UploadedImages/PDFs/02292020_NASP_NASN_COVID-19_parent_handout_Spanish.pdf
Chinese
https://higherlogicdownload.s3.amazonaws.com/NASN/3870c72d-fff9-4ed7-833f-215de278d256/UploadedImages/PDFs/02292020_NASP_NASN_COVID-19_parent_handout_Chinese.pdf
Amharic
https://higherlogicdownload.s3.amazonaws.com/NASN/3870c72d-fff9-4ed7-833f-215de278d256/UploadedImages/PDFs/02292020_NASP_NASN_COVID-19_parent_handout_Amharic.pdf