HHES 4th QUARTER MENTALITY!
Our 100 Distinguished Men Read event, Family Dance Night sponsored by PTO, field studies to McEntire Joint National Guard Base, and relaunch of our school's PBIS initiative are still the talk of the town! Getting back to some level of normalcy following the impact of the pandemic has been greatly welcome.
We are officially in a new month filled with new opportunities and new starts. On the Hill, we are going into the 4th quarter with a 4TH QUARTER MENTALITY! This means that we are going to give it our all in everything we do to ensure we make it to the finish line successfully. Regardless of what has happened in quarters 1-3, we are ALL IN! #WatchUsSoar Parents and guardians we ask that you continue supporting us by maintaining open communication with your child's teachers, helping your child(ren) remain accountable for academic and behavior expectations, positively affirming your child(ren) as we strive to foster good social-emotional wellbeing, seeking opportunities to volunteer and ensuring daily, on-time attendance with minimal early dismissals. Also, Richland One Superintendent Dr. Craig Witherspoon's Book Club Challenge is back. He has a new challenge for students in pre-kindergarten through eighth grade. Our Eagles are ready to SOAR TO THE TOP to win the challenge this year. Watch Dr. Witherspoon's announcement at https://youtu.be/KaTIyZaK_lg and Chairwoman Cheryl Harris' announcement at https://youtu.be/PERDXwJhR8I.
Please be reminded it takes each of us to ensure all stakeholders remain safe while inside and outside the school building. I ask that you adhere to the following reminders. More details about our procedures can be found in the Parent Student Handbook that was distributed at the beginning of the school year which is also included as a downloadable file at the bottom of this newsletter.
Car riders are to be dropped off in the car loop from 7:00am-7:30am. Enter and exit cars on the passenger side under the awning for student and staff safety.

Refrain from dropping off at the end of Eagle Road and in the parking lot at the front of the school. This is to ensure proper supervision of students and to prevent cars from interfering with other vehicles who have right of way.

Please park and come into the school to sign your child(ren) in because tardies start at 7:30am.

Make a right turn when exiting campus from the car rider line.

Use the entrance on Grammar Road to come onto campus when needing to part or come to the front of the school.

Parents and guardians who wish to observe in the classroom must have a prearranged date/time with an administrator and be accompanied by someone from the administrative team. Please not this does not negate our open-door policy.

As always, we cannot do what we do without the support of parents, families and the community. We encourage you to stay connected by visiting our school website and interacting with our
As always, we cannot do what we do without the support of parents, families and community members. We encourage you to stay connected by visiting our school website and interacting with our school page on Class Dojo, Facebook, and Twitter.
Reviewing your child's grades using Parent Portal continues to be an expectation, so you can monitor their growth and consult with your child's teacher to address any declines before the end of the grading period.
Volunteering in your child's classroom or around the school is always encouraged. Volunteers must undergo a South Carolina Law Enforcement Division (SLED) background check and a Department of Social Services (DSS) Child Abuse Registry check at: https://apps.raptortech.com/Apply/NTcyOmVuLVVT.
If you have questions, concerns, or suggestions, please contact me at the school at 803-783-5545.
Mrs. Shannon N. Adams, Principal
#WatchUsSoar
GAME ON: Ready to Tackle Learning!
ORDER YOUR 2022-2023 YEARBOOK TODAY! CLICK THE LINK BELOW! THANK YOU!
CHECK OUT OUR SCHOOL NEWSLETTER (CLICK THE BANNER)
____________________________________________________________________________________________________________
READERS ARE LEADERS!
____________________________________________________________________________________________________________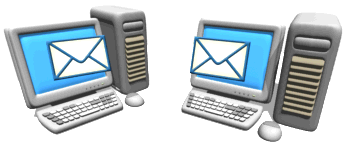 DIGITAL LEARNING ENVIRONMENT
"IN" and "OUT" of SCHOOL
Horrell Hill Elementary School students will use their technology tools to support instructional practices as a part of the 2022-2023 school year.
We appreciate your support as we continue to engage in 21st century educational opportunities using technology tools "in" and "out" school.
We encourage all students to be mindful of expectations with digital devices by being a responsible digital citizen throughout the year!
______________________________________________________________________________________
LITERACY AND NUMERACY IS EVERYONE'S RESPONSIBILITY!