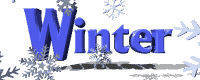 MAKING A DIFFERENCE
WITH EXCELLENCE!
PENGUIN PATCH HOLIDAY SHOP
December 9 - 13, 2019
Science Lab
8:00 AM - 2:00 PM
The Penguin Patch Kids Holiday Shop is a fun way for students to shop for family members and experience the spirit of giving while learning to earn, budget, and save. Gift List Budget Envelopes will be sent home with your child this week. We are asking that students use cash only. Thank you and we are looking forward to a successful experience!
'Twas the Night Before Christmas Musical
Thursday, December 19, 2019
Lower Richland High School
6:00 p.m.
Winter Break
Dec. 23, 2019 - Jan. 3, 2020
MONDAY, JANUARY 6, 2020
Students Return to School from Winter Break!
_________________________
Thank you for supporting our events for the month of December!
____________________________
WE BELIEVE . . . SUCCESS FOR ALL!
MAKING A DIFFERENCE WITH EXCELLENCE
_________________________
WELCOME!
We would like to welcome our parents and families new to the community to our school. If you would like to be a part of the PTO (Parent Teacher Orgranization) or SIC (School Improvement Council) please let us know by completing an interest form and leave it with your child's teacher.