From the Principal
Dear Arden Families,

The fall season has arrived and I can't believe that we are just a few weeks away from our Winter Break. What an honor it is to be the principal of this amazing neighborhood school community that's known for supporting our students and their families.

As principal, one of my primary goals is to keep the main thing, the main thing. The main thing is student achievement. Therefore, it is imperative that you work with us to ensure that your child is receiving the "best education possible." To better assist us, please make sure that your child comes to school prepared and ready to learn, speak with your child's teacher about your child's academic performance, serve on school committees and read with your child daily. I promise to work relentlessly to ensure that your child has the support and resources to be successful.
As your principal, it is important to me that everyone who enters Arden Elementary feels welcomed and excited to be here! This attitude will allow us to ensure continued academic excellence in an environment that nurtures and develops equipped scholars who are surrounded by engaged and supportive families. So, let's work together to "imagine the possibilities" for our school community.

Arden Elementary School is a great place to learn and work! Our dedicated staff thank you for your contribution for a great year thus far. Please feel free to contact me anytime, as I am here to serve and support our Arden students, staff and community. I look forward to working with you as a team to ensure every Arden Beagle enter with a promise and exits with a purpose.

Sincerely,
Dr. Timothy Blackwell
We are Arden Elementary School, a leader in transforming lives through education, empowering all students to achieve their potential and dreams.


---
AM and PM Procedures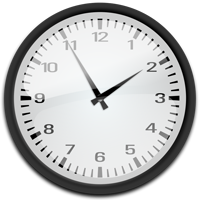 Instruction begins promptly at 7:30 A.M. Announcements will begin at this time.

All car riders must enter in the back of the school, and parents are to stay in the car rider line.

The car loop entrance closes at 7:25 am. Please try to not drop students off on Ashley Street as it can be very busy during the morning time. Please use the bus loop to drop students off.

Please do no not park your car and let your children get out.

For safety reasons and for a smooth flow of traffic, please stay in the car rider line, and let your child out in the designated area. We are asking all car riders to be dropped off in the car loop. Please do not drop students off on Holmes Street.

At dismissal, please remain in your vehicles. For the 2020-2021 school year, car riders will be released at 2:30 pm.

The staff member in the front office will call your child's number over the intercom. This is a new process and will take time.

Student temperatures will be taken upon entering the building.

Breakfast and lunch will be in the classroom until further notice.

Students must enter the building with a mask.

After 7:00 A.M., teachers are not permitted to hold conversations with parents. At 7:00 A.M. teachers are supervising their students and preparing to begin the school day.

Schedule a conference with your child's teacher by calling and leaving a message, emailing the teacher, or by placing a note in your child's agenda or Homework Folder.

All visitors must sign in with the office via the V-Soft system. Please be prepared to present your state-issued ID to the secretary.
Walker Procedures:
Walkers with siblings will enter the building through the cafeteria side door entrance. Parents can retrieve their child/children from the cafeteria at dismissal. Please use the side walk 6 ft markings. We ask that you do not block the cafeteria entrance, the front entrance door or sit on benches during dismissal.
We strongly encourage parents not to park on Ashley Street or across the street and have students cross the street to get into cars. This is a safety concern for us.

Thank you for your cooperation as we keep our scholars safe during this time!
___________________________________________________________________________________________________________________________
Character Word for Month of December ----- Responsibility: to be held accountable for your own actions.

---
Early Dismissal Times
Elementary School Dismissal 10:30 am
Middle School Dismissal 12:00 pm
High School Dismissal 11:15 am
---
It is a December to Remember!
We will be celebrating this month with something fun every day!
---