From the Principal
Dear Parents, Guardians and Students,
I want to officially welcome all of you to the 2020-2021 school year! While it will be different, I am excited to have students back to instill excitement and enthusiasm for learning. It is still our mission to help every child become inspired, engaged, and be a part of the Arden family.
We are here to serve all students in our learning community. We have a highly qualified faculty to serve the academic needs of our students and a support staff who is here to help provide a safe and caring environment for each individual. We are looking forward to a fantastic school year with all of our students.
Our curriculum is data driven and focuses on student achievement. As we begin the year in a virtual format, we continue to have high expectations for each student. We expect students to participate and attend school regularly, put forth effort in each classroom, and respect the rights of each individual during our virtual, hybrid or face-to-face instructional time. Additionally, we believe that all of our students should develop the mindset of "one community….growing and learning together!"
We want this school year to be an exciting and rewarding year for all of our students. More importantly, we want all of our students to experience academic success. For this to happen, communication is key! If you have any questions or concerns, be sure to check our school website, follow us on Twitter (@ardenbeagles), Facebook (@ardenelementarybeagles), Instagram (@ardeelembeagles), or simply reach out to your child's teacher for any updates or events.
Arden Elementary School is a great place to learn! If I can be of further assistance, please contact me at 803-735-3400 or by email at timothy.blackwell@richlandone.org. I stand ready to assist you in any way that I can! I look forward to another great year and working with you and your child.
We are Arden Elementary School, a leader in transforming lives through education, empowering all students to achieve their potential and dreams.


---
AM and PM Procedures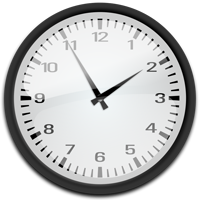 Upon return to the building, breakfast and lunch will be served in the classroom.

Instruction begins promptly at 7:40 A.M. Announcements will begin at this time.

All car riders must enter in the back of the school, and parents are to stay in the car rider line.

Please do no not park your car and let your children get out.

For safety reasons and for a smooth flow of traffic, please stay in the car rider line, and let your child out in the designated area.

At dismissal, please remain in your vehicles. Car riders will be released first to begin the flow of traffic.

The staff member on car duty will call your child's name via radio to the staff member in the building.

Please keep in mind that Standish Street is now a one-way street. Violators will be ticketed.

After 7:00 A.M., teachers are not permitted to hold conversations with parents. At 7:00 A.M. teachers are supervising their students and preparing to begin the school day.

Schedule a conference with your child's teacher by calling and leaving a message, emailing the teacher, or by placing a note in your child's agenda or Homework Folder.

All visitors must sign in with the office via the V-Soft system. Please be prepared to present your state-issued ID to the secretary.
Walker Procedures:
Walkers with siblings will report to the cafeteria. Parents can retrieve their child/children from the cafeteria.

All walkers in 1st-3rd grades will be dismissed out of the front of the building. Parents are not to meet their child near the front entrance area. They can meet their child at the school sign near the crosswalk.

All walkers in 4th and 5th grades will be released from the Holmes Street exit.

We strongly encourage parents not to park on Ashley Street. Please park behind the SRO's vehicle on Holmes Avenue and walk to meet your child.

Thank you for your cooperation as we keep our scholars safe!
___________________________________________________________________________________________________________________________
Character Word for Month of August: Respect
To show high regard for authority, other people, self, and country.
---