From the Principal
Dear Arden Families,
The summer season has arrived! What an honor it has been to serve as the principal of this amazing neighborhood and school community! Moving forward, we will continue to keep a focus on improving student learning outcomes for all of our students. To assist with this initiative, please continue providing opportunities during the summer to keep your child engaged in learning. As a neighborhood school, we have access to the library.
Over the next few weeks, you will begin to receive information outlining our plans for the upcoming school year. These items include class assignments, a school supply list and other important items to help you prepare for 2022-2023. As a reminder, if you have not completed the registration for 2022-2023 school year, please see the attached link on our website for further instructions.
If you have any questions or concerns, please do not hesitate to contact me the school. I can be reached at timothy.blackwell@richlandone.org or at 803.735.3400.
Sincerely,
Dr. Blackwell, Principal
We are Arden Elementary School, a leader in transforming lives through education, empowering all students to achieve their potential and dreams

---
Reporting a student absence is as easy as filling out this online form by clicking here.
---
May's Character Trait is Dependability: to be counted on or trusted.

---
2022-2023 Early Dismissal Times
Elementary School Dismissal 11:00 am
Middle School Dismissal 12:00 pm
High School Dismissal 11:15 am
---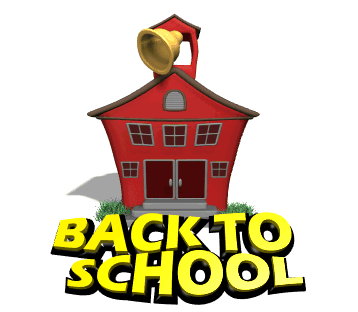 Parents, will your child be attending Arden Elementary School for the 2022-2023 school year? If so, you must complete the Returning Student Enrollment Verification. The online vehicle for re-enrollment is Power School.
Click Here to understand and access the process of enrollment verification.

Information about transfers is available on the District website.

Enrollment of students NEW to the District is a different process and instructions can be found on this link: New Student Online Registration.
---
2021-2022 Art Award Winners
The following students are winners in the 2022 South Carolina Education Poster Contest:
2nd Place:
Alacy Wesley (4th grade)
Honorable Mention:
Alexander Sanchez (2nd grade)
Ises Woldegebriel (4th grade)
Jared Alvarado (4th grade)
The following students are winners in the 2022 Richland Soil and Water Conservation Poster Contest:
1st Place:
Talia Bowen (Kindergarten)
3rd Place
Arleth Dominguez Lucatero (5th grade)
Honorable Mention
Maurice Livingston (1st grade)
Arden Elementary's submission to Litter Trashes Everyone Poster contest ~ Estrella Clavel
Arden Elementary's Permanent Art Collection ~ Arleth Dominguez Lucatero
---
Rising 5th Grade Summer Reading Information
This year, each student will receive a recommended list of titles and a Summer Reading Assignment. All students are expected to participate in the summer assignment of reading at least one book. Students are to choose a book from the Summer Reading List on the following pages. An overview of each book is provided. The selected titles can be
checked out from your child's school or the Richland County Public Library. They are also available for purchase at Barnes & Noble and Amazon.
General Fifth Grade Summer Assignment
AAP 5th Grade Reading Assignment
---
---