From the Principal
Dear Arden Families,
The spring season has arrived and I can't believe that we are just a few weeks away from closing out the 2021-2022 school term. What an honor it has been to serve as the principal of this amazing neighborhood and school community! Moving forward, we will continue to keep the main thing, the main thing....engaging our schools in meaningful instructional activities.
Over the next few weeks, our scholars in grades 3-5 will begin taking a very important test. The following are the test dates and subjects to be tested: May 10 (Writing), May 11 (Reading), May 17 (Math) and May 19 (Science/4th Grade). To prepare our students, we are asking that you make sure that students report to school on time, eat a hearty breakfast and get adequate sleep nightly. These strategies have been proven to keep students focused and engaged. After testing, I promise to work relentlessly to ensure that your child continues to receive the necessary support and resources to be successful.
As your principal, it is important to me that everyone understands the expectations/procedures for arrival and dismissal. We ask for your assistance with the following:
Make sure students report to school before 7:30 am daily.
No students should be left at the back or front entrances before 7:00 am. This is a safety issue.
Refrain from having pets/dogs near the front entrance. We do not want to startle the pets since we can be very busy during dismissal time.
Breakfast is served from 7:00 am - 7:25 am. We will assist accordingly with our late arrivals.
No early dismissals after 2:00 pm. This has been our policy and has been consistently shared with parents throughout the year.
All students are car riders. We have two buses that transport our students. If you must pick your child up in a car, please join the car line. The car line is located at the back of the school.
Please do not park across Ashley Street to get your child. This is a safety issue because no crossing guard is able to assist. Also, I can't approve you parking on someone else's property.
Parents can park across Colonial Avenue and walk across the street to get their child/children. A crossing guard is located there to help navigate students and traffic.
Send early dismissals, change of transportation notes, and any other information to the school. We will not make changes over the phone.
If you have any questions or concerns, please do not hesitate to contact me the school. I can be reached at timothy.blackwell@richlandone.org or at 803.735.3400.
Sincerely,
Dr. Blackwell, Principal
We are Arden Elementary School, a leader in transforming lives through education, empowering all students to achieve their potential and dreams.


---
AM and PM Procedures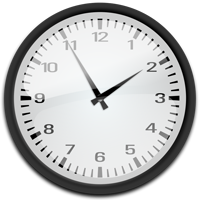 Instruction begins promptly at 7:30 A.M. Announcements will begin at this time.

All car riders must enter the back of the school, and parents have to stay in the car rider line.

The car loop entrance closes at 7:25 am. Please try not to drop students off on Ashley Street as it can be very busy during the morning. Please use the bus loop to drop students off.

Please do not park your car and let your children get out.

For safety reasons and for a smooth flow of traffic, please stay in the car rider line, and let your child out in the designated area. We are asking all car riders to be dropped off in the car loop. Please do not drop students off on Holmes Street.

At dismissal, please remain in your vehicles. For the 2020-2021 school year, car riders will be released at 2:30 pm.

The staff member in the front office will call your child's number over the intercom. This is a new process and will take time.

Student temperatures will be taken upon entering the building.

Breakfast and lunch will be in the classroom until further notice.

Students must enter the building with a mask.

After 7:00 A.M., teachers are not permitted to hold conversations with parents. At 7:00 A.M., teachers are supervising their students and preparing to begin the school day.

Schedule a conference with your child's teacher by calling and leaving a message, emailing the teacher, or by placing a note in your child's agenda or Homework Folder.

All visitors must sign in with the office via the V-Soft system. Please be prepared to present your state-issued ID to the secretary.
Walker Procedures:
Walkers with siblings will enter the building through the cafeteria side door entrance. Parents can retrieve their child/children from the cafeteria at dismissal. Please use the side walk 6 ft markings. We ask that you do not block the cafeteria entrance, the front entrance door or sit on benches during dismissal.
We strongly encourage parents not to park on Ashley Street or across the street and have students cross the street to get into cars. This is a safety concern for us.

Thank you for your cooperation as we keep our scholars safe during this time!
---
Reporting a student absence is as easy as filling out this online form by clicking here.
---
May's Character Trait is Dependability: to be counted on or trusted.

---
Early Dismissal Times
Elementary School Dismissal 10:30 am
Middle School Dismissal 12:00 pm
High School Dismissal 11:15 am
---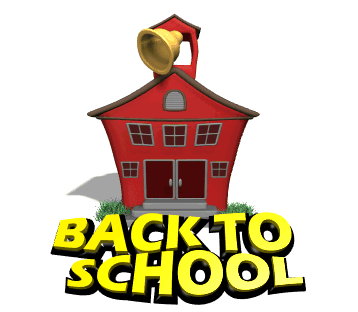 Parents, will your child be attending Arden Elementary School for the 2022-2023 school year? If so, you must complete the Returning Student Enrollment Verification. The online vehicle for re-enrollment is Power School.
Click Here to understand and access the process of enrollment verification.

Information about transfers is available on the District website.

Enrollment of students NEW to the District is a different process and instructions can be found on this link: New Student Online Registration.
---
Spring State Testing Dates for 2022
---
---