From the Principal
Greetings Team Arden,


We welcomed 2018-2019 with our tagline "Stronger Together." With much work done over the past six months, I am hopeful that we have met the goal for working collaboratively in our "pursuit towards academic excellence!" As a learning community, this could not have been done without the outstanding support of our parents, faculty and community stakeholders. As we continue on our journey, our primary goal will not change. We will continue to ensure that our students receive the "best education possible through a variety of opportunities and learning experiences!" Academic success will continue to be the only option at Arden Elementary!


Over the next couple of months, our students will be preparing for our upcoming state-wide student assessments. To prepare our students for this opportunity, we need for all students to be at school each day preparing and putting forth their very best effort! Research shows that when students attend school daily coupled with good instruction, the academic results are much greater for them. Additionally, we continue to encourage parents and community members to get involved with Parent Teacher Association (PTA), School Improvement Council (SIC) and any other collaborative engagements scheduled for the duration of the school year. Our promise to you is that as a school staff we will give our best effort for your child every day!
In closing, thank you for all you have done and will continue to do for our young scholars. Our mission is directly aligned to the mission of Richland School District One in that "We are Arden Elementary, a leader in transforming lives through education, empowering all students to achieve their potential and dreams. We look forward to the remaining days of the school year with our enthusiastic scholars!
Working Together,
Dr. Timothy Blackwell, Principal
We are Richland One, a leader in transforming lives through education, empowering all students to achieve their potential and dreams.


---
AM and PM Procedures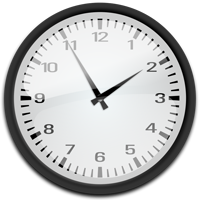 Breakfast is served from 7:00-7:20 A.M.

Instruction begins promptly at 7:30 A.M.

All car riders must enter in the back of the school, and parents are to stay in the car rider line.

Please do no not park your car and let your children get out.

For safety reasons and for a smooth flow of traffic, please stay in the car rider line, and let your child out in the designated area.

At dismissal, please remain in your vehicles.

The staff member on car duty will call your child's name via radio to the staff member in the building.

Please keep in mind that Standish Street is now a one-way street. Violators will be ticketed.

After 7:00 A.M., teachers are not permitted to hold conversations with parents. At 7:00 A.M. teachers are supervising their students and preparing to begin the school day.

Do schedule a conference with your child's teacher by calling and leaving a message, emailing the teacher, or by placing a note in your child's agenda or Homework Folder.

All visitors must sign in with the office via the V-Soft system. Present your state-issued ID to the secretary.


Thank you for your cooperation!
___________________________________________________________________________________________________________________________
Character Word : DEPENDABILITY
To be counted on or trusted
---