From the Principal
Dear Arden Families,
We hope that you all are doing well. As we continue to work virtually, I would like to thank each of you for supporting us during the virtual phase of teaching.
As I have previously mentioned, our teachers will be working hard to engage students in meaningful activities daily whether it is in or out of the classroom. Over the next week, please be reminded that we will continue virtual until January 29th. We ask that you have your scholar prepared by 7:45 am daily for instruction to begin and for attendance purposes. We are also asking for your support in ensuring that students are completing assignments and staying logged in for the day.
We completed our Winter STAR testing in December/January. Report cards will be mailed again and included in the packet will be the parent reports for your scholar. Teachers and support teams will continue working hard to ensure increased student progress by the end of the school year.
Our attendance continues to be a focus during the second half of the school year. We encourage the attendance of every student when at all possible, but if students are ill please let us know. If your child is ill during the virtual phase, please make sure you reach out to the teacher. The teacher will then consult with Ms. Spencer, Database Specialist.
Arden Elementary School is a great place to learn! Families, thank you for your contribution to a great school year, thus far. If we can be of further assistance, please contact us at 803-735-3400 or by email at timothy.blackwell@richlandone.org or shameka.stephney@richlandone.org. We stand ready to assist you in any way that we can!
Educationally,
Dr. Timothy Blackwell, Principal
Ms. Shameka Stephney, Assistant Administrator
We are Arden Elementary School, a leader in transforming lives through education, empowering all students to achieve their potential and dreams.


---
AM and PM Procedures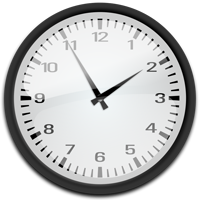 Instruction begins promptly at 7:30 A.M. Announcements will begin at this time.

All car riders must enter in the back of the school, and parents are to stay in the car rider line.

Please do no not park your car and let your children get out.

For safety reasons and for a smooth flow of traffic, please stay in the car rider line, and let your child out in the designated area. We are asking all car riders to be dropped off in the car loop. Please do not drop students off on Holmes Street.

At dismissal, please remain in your vehicles. For the 2020-2021 school year, car riders will be released at 2:30 pm.

The staff member in the front office will call your child's number over the intercom. This is a new process and will take time.

Student temperatures will be taken upon entering the building.

Breakfast and lunch will be in the classroom until further notice.

Students must enter the building with a mask.

After 7:00 A.M., teachers are not permitted to hold conversations with parents. At 7:00 A.M. teachers are supervising their students and preparing to begin the school day.

Schedule a conference with your child's teacher by calling and leaving a message, emailing the teacher, or by placing a note in your child's agenda or Homework Folder.

All visitors must sign in with the office via the V-Soft system. Please be prepared to present your state-issued ID to the secretary.
Walker Procedures:
Walkers with siblings will enter the building through the cafeteria side door entrance. Parents can retrieve their child/children from the cafeteria at dismissal. Please use the side walk 6 ft markings. We ask that you do not block the cafeteria entrance, the front entrance door or sit on benches during dismissal.
We strongly encourage parents not to park on Ashley Street or across the street and have students cross the street to get into cars. This is a safety concern for us.

Thank you for your cooperation as we keep our scholars safe during this time!
___________________________________________________________________________________________________________________________
Character Word for Month of March: Kindness
To be considerate, courteous, helpful, and understaning of others' feelings and beliefs.
---
---
Are you interested in Artistic Dance or Theatre and in the Fifth grade? If so, Richland One offers these programs in all of their Middle and High Schools. If you have a student who is interested in Dance or Theatre, is a sixth through twelfth grader this year, and is not currently in the program please contact your student's school's guidance department to inquire about auditions. For more information, contact the Visual and Performing Arts Department at 803-231-6858 or visit our departmental website at RichlandOne.org.