From the Principal
Greetings Staff, Parents, Guardians and Community,
I hope this message finds your summer off to a great start. Summer can be the best time of the year to spend quality time with family and friends. Parents and guardians are encouraged to continue to work with their child/children during summer vacation in the areas of mathematics and reading. Research shows that when students spend time reading at least 20 minutes daily, it helps fosters cognitive development in the areas of language development, information processing, reasoning, intelligence and memory. All students should have received a summer reading book packet in their supply bag which was issued during the past two weeks. If you did not receive one, you may stop by the school and pick up a copy on Monday - Thursday between 9:00 am - 1:00 pm.
As we complete this school term, I would like to express my sincere appreciation to parents, guardians, students, and staff for your hard work and dedication during these trying times. We could not have done this work without your support and assistance. Thank you to those who completed the surveys sent out by the district regarding the e-learning process and plans for the 2020-2021 school year. We look forward to sharing the results with you at a later date.
In closing, on behalf of the staff at Arden Elementary, we wish everyone a safe and healthy summer break! Again, I am grateful to be a part of this awesome staff, school and community. Working in partnership, we will make 2020-2021 another great school year! Stay safe!!!
Working Together,
Dr. Timothy Blackwell, Principal
We are Arden Elementary School, a leader in transforming lives through education, empowering all students to achieve their potential and dreams.


---
AM and PM Procedures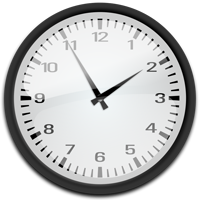 Breakfast is served from 7:00-7:20 A.M.

Instruction begins promptly at 7:40 A.M. Announcements will begin at this time.

All car riders must enter in the back of the school, and parents are to stay in the car rider line.

Please do no not park your car and let your children get out.

For safety reasons and for a smooth flow of traffic, please stay in the car rider line, and let your child out in the designated area.

At dismissal, please remain in your vehicles. Car riders will be released first to begin the flow of traffic.

The staff member on car duty will call your child's name via radio to the staff member in the building.

Please keep in mind that Standish Street is now a one-way street. Violators will be ticketed.

After 7:00 A.M., teachers are not permitted to hold conversations with parents. At 7:00 A.M. teachers are supervising their students and preparing to begin the school day.

Schedule a conference with your child's teacher by calling and leaving a message, emailing the teacher, or by placing a note in your child's agenda or Homework Folder.

All visitors must sign in with the office via the V-Soft system. Please be prepared to present your state-issued ID to the secretary.
Walker Procedures:
Walkers with siblings will report to the cafeteria. Parents can retrieve their child/children from the cafeteria.

All walkers in 1st-3rd grades will be dismissed out of the front of the building. Parents are not to meet their child near the front entrance area. They can meet their child at the school sign near the crosswalk.

All walkers in 4th and 5th grades will be released from the Holmes Street exit.

We strongly encourage parents not to park on Ashley Street. Please park behind the SRO's vehicle on Holmes Avenue and walk to meet your child.

Thank you for your cooperation as we keep our scholars safe!
___________________________________________________________________________________________________________________________
Character Word for Month of March: Kindness
To be considerate, courteous, helpful, & understanding of other's feelings and beliefs.
---